IMNA young reporter, Mojtaba Jabaroutian, interviews Hanna Anderson after her four hours of training Isfahani kids on stop motion: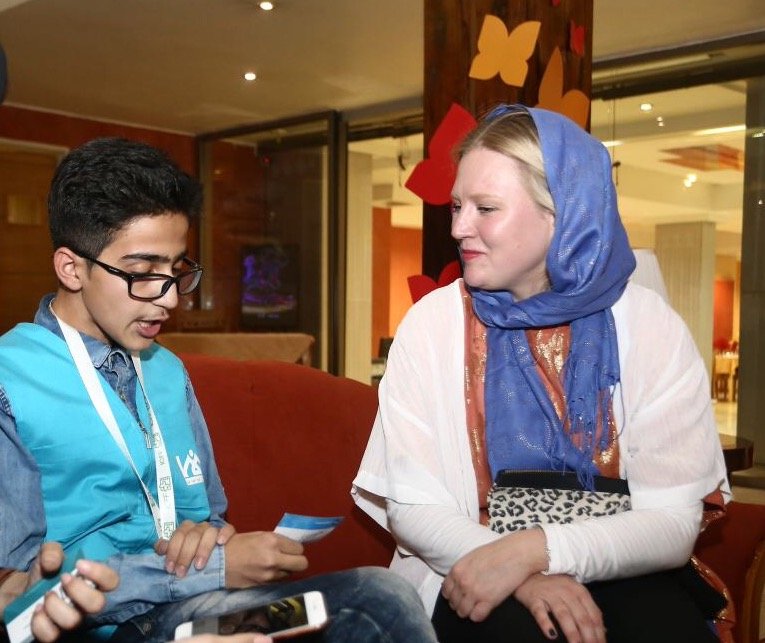 How was it like to teach Iranian kids?
It was wonderful, we had like two workshops now and the kids were so loving, caring, creative and just great and I had so many hugs. They did wonderful films, we did eight films in general during yesterday and today sessions.
How was the location and atmosphere of the class?
We were at the municipal central library, in the middle of the city. The location was very good.
The children were a bit nervous in the start to meet us. But when they just started to create their stories, they could totally feel better.
How do you find the Iranian kids?
I find them lovely. They are so much well-behaved than Swedish kids.
Have you had the chance of visiting the city these days?
Yeah, we were on a city tour yesterday at that big square of Naghsh-e Jahan, that is exotic! It's not like where I come from, you know Sweden is very cold, people are not out in the night, so here is so much more alive.