The ceremony was started with reading the holy Koran by a teenage choir. The outdoor place was ornamented with fireworks every now and then.
The children and youth from Isfahan in colorful clothes were holding Iran's flag in the audience.
The secretary of the festival, Alireza Rad, along with his deputies and the festival's staff were present at the festival.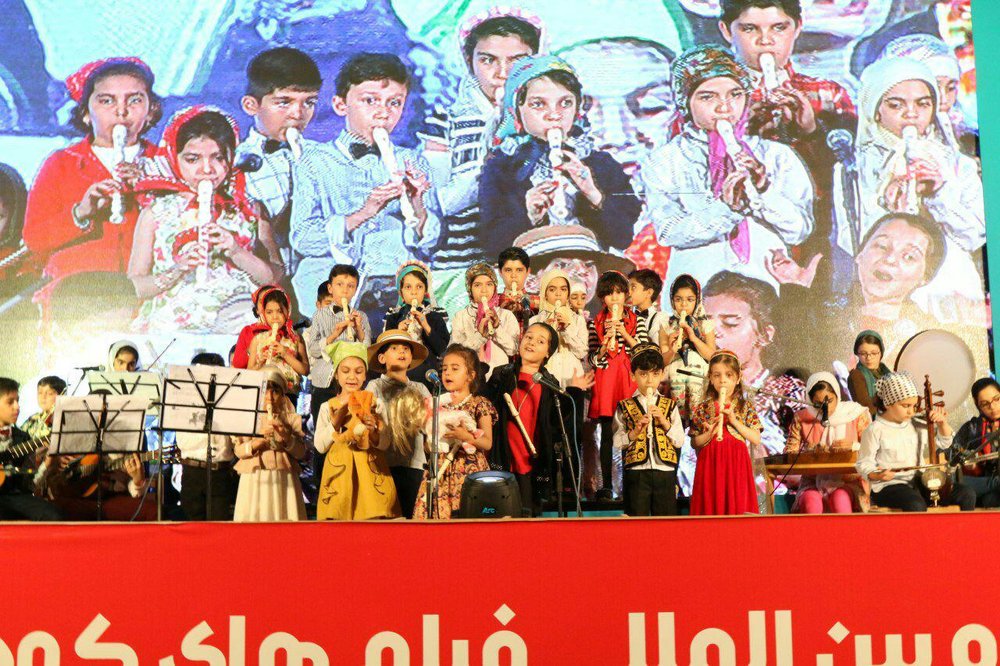 Fireworks were among the outstanding parts of the ceremony. After that, the popular TV host for the children, called "aunt shadooneh", went on stage and performed programs.
Children, being joyful due to the presence of aunt Shadooneh, flew their balloons up into the air.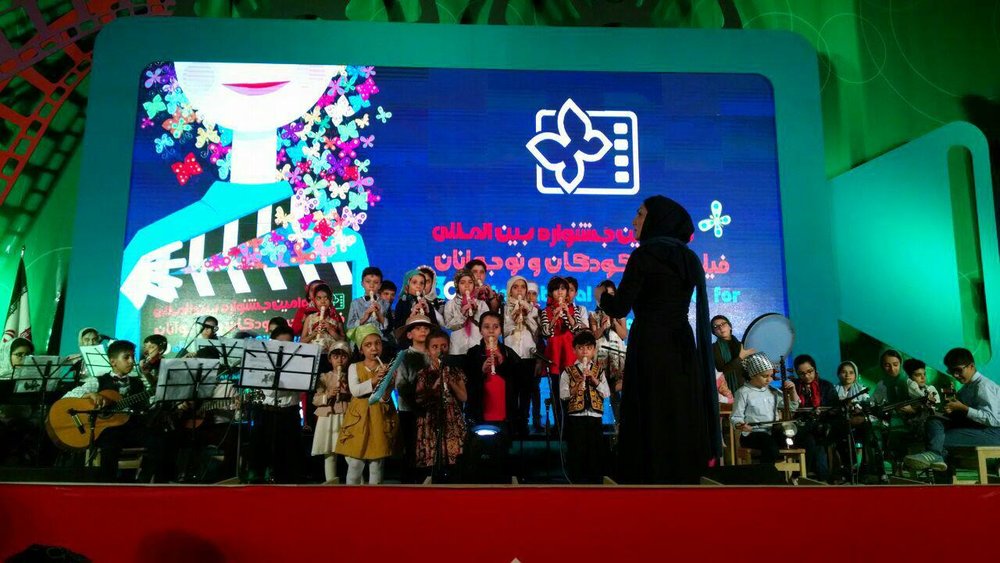 A children music orchestra performed some childish music parts. The musicians were playing instruments such as the violin, flute, keyboard, and tar (an Iranian musical instrument).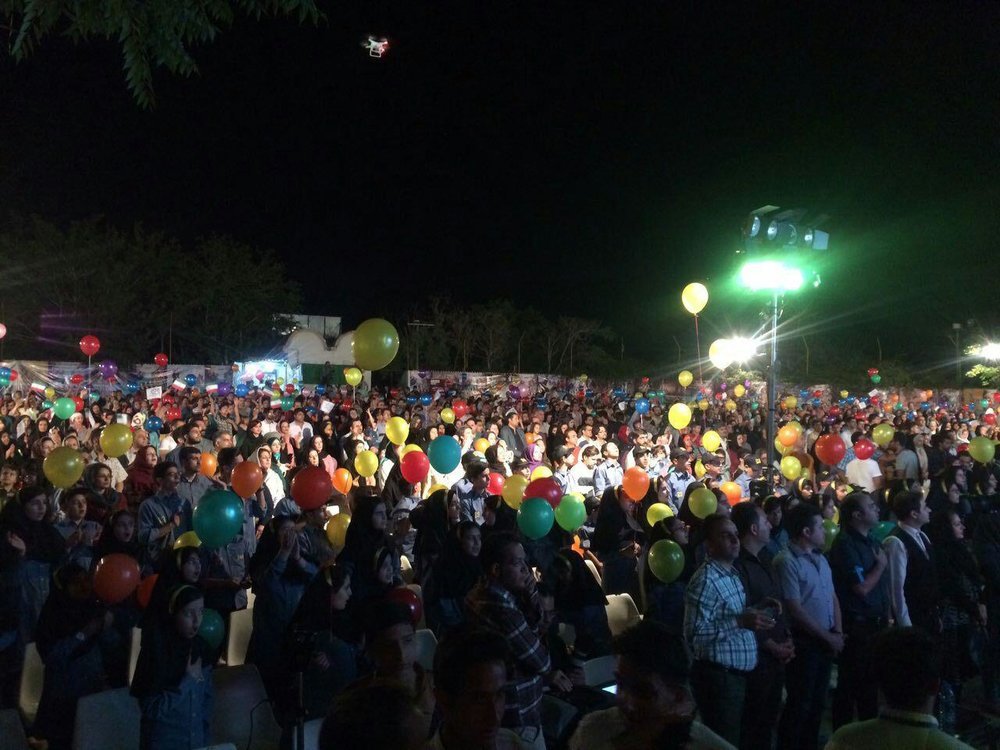 The noticeable part of the festival was the presence of teenager journalists among the audience. These young journalists had already been trained for preparing news on the festival. They were all writing reports or interviewing the top authorities and the audience.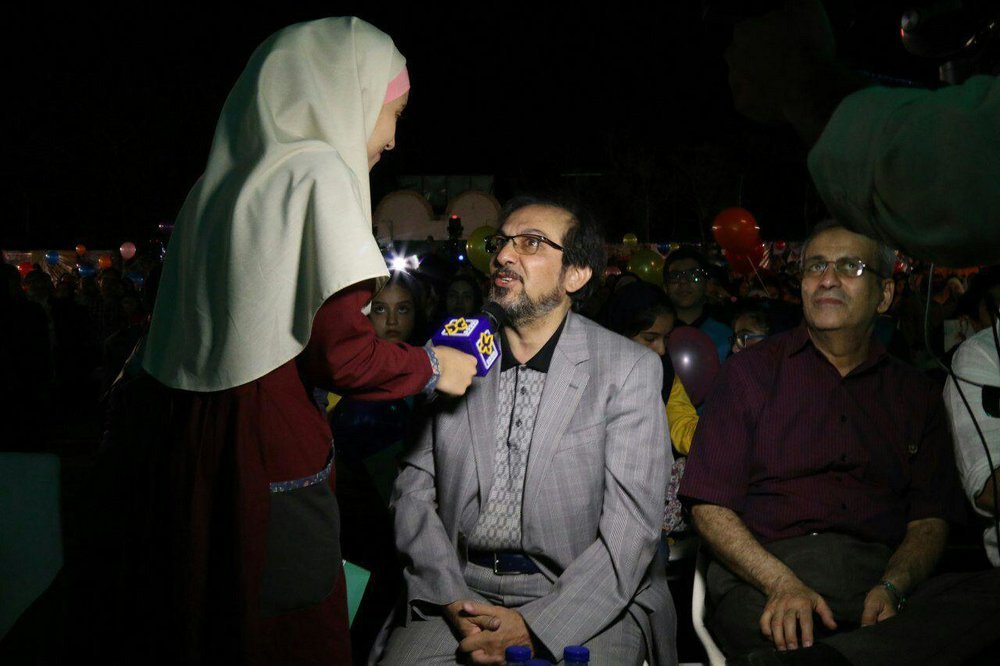 We hope to witness the durability of the festival in Isfahan
The festival's secretary, Alireza Rezadad, was the prior speaker at the ceremony. "I deeply feel happy to be among you energetic children and young adults", he addressed the audience.
He continued: "Festivals are wonderful opportunities to experience having fun next to each other, and I hope this festival provides us all with the joy."
He considered the coming week as a precious time for families and their children to watch 35 films and criticize them to the filmmakers.
The next part of the program was praising the pioneering voice actor of the TV and radio, "Mehnoush Afshari". She expressed: "I love the children and youth very much, that is why I have long been granting services to them proudly."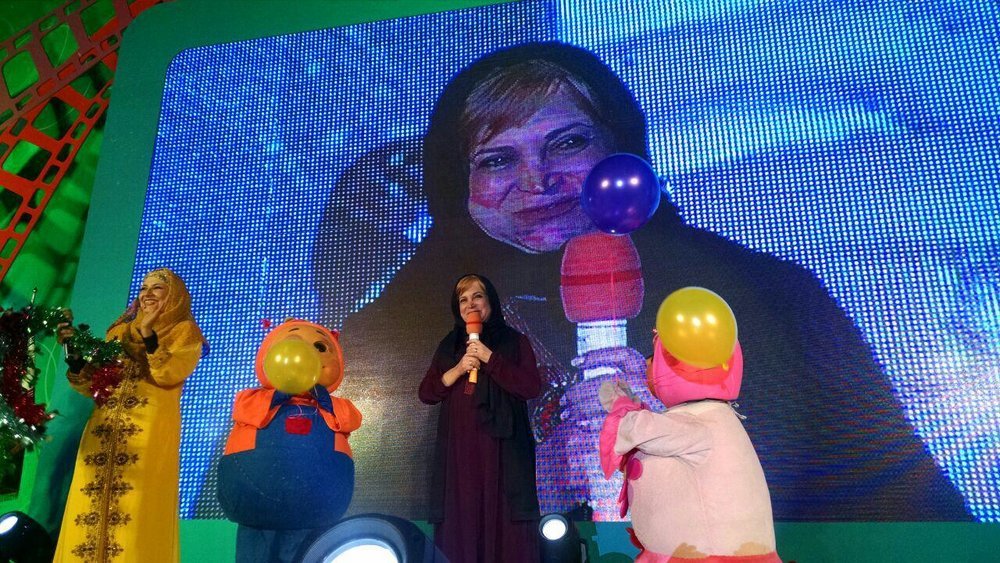 "Showkat Hojat" and "Saeid Sheikh Zadeh" were the next voice actors hailed during the festival.
Saeid Sheikh Zadeh expressed his happiness over his presence in the festival, saying: "I like to revive all my childhood memories. I have joined many Children's Film festivals do far and I will attend them more and more again."
Other voice actors and actresses attending today festival were: Reza Aftabi, Narges Fouladvand, Maryam Radpour, Mahsa Erfani, Shila Ajir, Behrouz Alimohammadi, Afshin Zinouri, Saeid Sheikh Zadeh, Mahvash Afshari, Showkat Hojjat.
The mentioned voice celebrities are going to simultaneously dub the foreign cinema works of the festival from tomorrow.
Another musical band also played some parts conducted by Koufgar. The traditional musical instruments were tar, setar, kamancheh, tonbak and daf (all as Iranian musical instruments); and the guitar and keyboard as the classical ones.
This glorious ceremony was brought to an end by blowing all the balloons into the sky and doing fireworks.