IMNA reports: To the left side of Mount Sofeh, there exists a mountain with remaining from a famous castle on it named as "Takht-e Rostam", and again there is a long mountain chain at the south of mount Sofeh which is called "Shah Kooh".
"Shah Dej" is the only castle remained from Seljuk era (12th century) on top of Sofeh Mountain. There goes many stories about it.
It is worth mentioning that this castle differs from the other ones on the mountain, in terms of the design, plan, and the materials used in the construction. Obviously, the castle has kept its strength and fame so far thanks to the basic design and plan.
Some parts of the castle are now destroyed, only some walls are remained. The major materials used in the structure include stone and lime. That is the reason why the passage of time have not affect its strength and stability.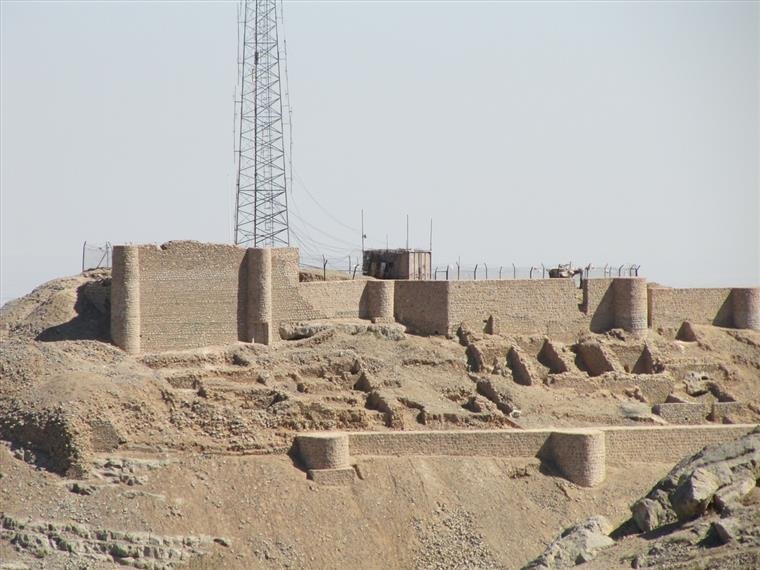 No sources prove that logs and bricks have been used in construction of the ceiling for the castle.
An archeologist claims that no ceiling is now left from the whole castle. "Therefore, no clear imagination can be imagined", he said and explained: "Regarding to the widths of the rooms and ruins, the ceiling could have been made in form of stoned vaults."
"Shah Dej", the most obvious tourist site next to Sofeh Mountain
Head of Renovation and Improvement Organ for Isfahan municipality addressed IMNA reporter: Joint proceedings have been performed between the archeology section and cultural heritage organization, and necessary explorations have been carried.
The official, Hossein Jafari, continues that all plans and minutes of the minutes of the meetings have been confirmed by the cultural heritage organization, and required orders have been stated, and also the municipality has considered the needed credits.
He hopefully expressed that Shah Dej is among the best tourists attractions in Isfahan, reminding: Following the running of the secong phase for Isfahan telecabin, numerous tourists can visit this site museum.
Isfahan municipality has expended over 3 billion tomans to renovate this castle, Jafari announced and added: We will take effective steps this year to exploit the first phase of the site museum.