Iran (IMNA)- The problem has only become worse as "pressure" on Afghans' current housing facilities in the UK has increased and the British Home Office has ordered their removal from Yorkshire.
Over 1,000 Afghans who are eligible for resettlement in the UK are stranded across Pakistan, according to a report by The Independent published earlier this month. They are waiting for the UK government to evacuate them after London stopped using the Royal Air Force (RAF) to fly extraction missions from Islamabad in November of last year.
Since last November, the British government has not chartered any planes for Afghans who had spent the previous year staying in hotels in Pakistan. They are left to fend for themselves after being abandoned.
Former interpreters, doctors, and diplomatic staff members who were given permission by the Ministry of Defense to stay in the UK are among the stranded, along with at least 500 children.
According to media reports, they are "stuck in their hotel rooms" and face arrest and deportation to Afghanistan if they leave the hotel grounds since their Pakistani visas have expired.
One former Afghan translator who used to serve British soldiers at the peak of military control described his life in a hotel in Islamabad, Pakistan's capital city, saying that after more than a year of waiting for his return to the UK, he feels like he is going insane.
I am a human being. I have to get to work. I want a life. I must have pleasure in my life. That I collaborated with British soldiers is my sin. We are not secure in Pakistan, and I feel like a prisoner," he said.
"I have no idea what I'm doing. I have a mental illness. I am anxious. I will leave this place if they don't respond to me within two months. I'll enter illegally into countries in Europe to get safety. He said they have been impatiently awaiting their departure for over a year.
"I need to get away from the cops here. They caught me in the dark a few days ago. To get released, I had to pay a bribe. The son of a former translator who served with British soldiers in Camp Bastion stated, "I'm afraid they could send me back to Afghanistan the next time."
"I spend the entire day in one room; you could compare it to being in jail but without having committed a crime."
In an interview last year, another Afghan translator who had previously worked for the Canadian military described how he and his family were detained in a hotel in Islamabad and that his kids kept saying "e-mail" even though they didn't understand what it meant.
"These kids keep pleading with me to take them to the park." "I told them, 'No, I'm not going to take you because I'm scared,'" he explained.
According to a £1.6 billion Home Office contract, there are 8,000 Afghans waiting for permission to come to the United Kingdom.
"According to HMG, around 8,000 Afghans who qualify for our programs (ARAP) still need to be relocated to the UK. Given the continuous threats to them in Afghanistan, MOD, and FCDO are eager for this to happen swiftly, according to the Home Office's contract.
A too-early departure from Afghanistan by the US and the UK left thousands of people at risk of detention or death.
Before the Taliban took over Afghanistan, in April 2021, the Afghan Relocations and Assistance Policy (ARAP) program was launched. This is when the evacuation procedure took place.
The Afghan Citizens' Resettlement Scheme (ACRS), which the government claims would allow up to 20,000 refugees to live in the UK, was also introduced by the government later in January 2022.
There are still about 4,300 Afghans who are qualified to enter the UK under the ARAP program. According to British media, more than 3,000 of them are still in Afghanistan, with the remainder in other countries.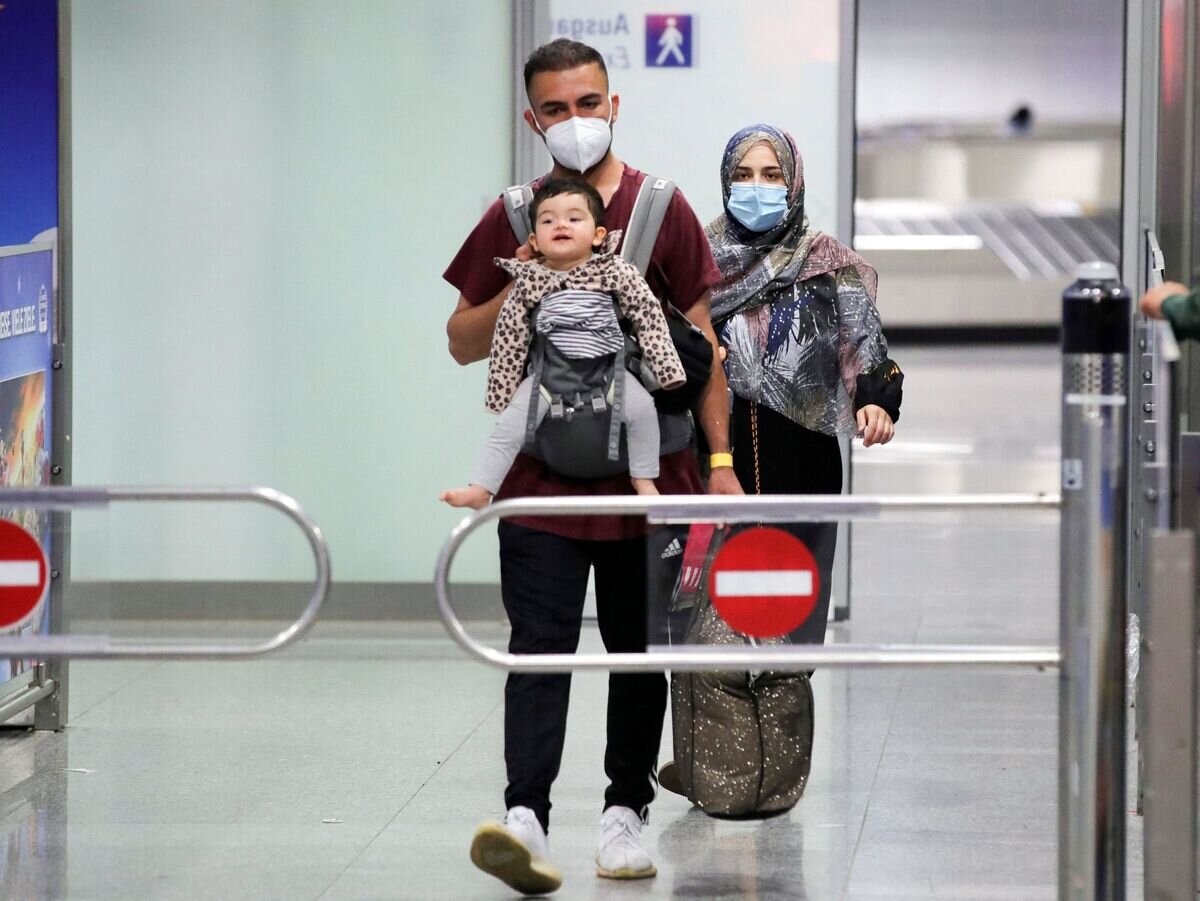 As of December 2022, more than 24,000 individuals, including British nationals, had entered the UK from Afghanistan, according to official statistics.
Over 21,000 of these people have previously been admitted to the UK under the Afghan ARAP and ACRS programs. About 15,000 of these people arrived as a result of Operation Pitting, a rapid evacuation strategy.
Labour MP Dan Jarvis, a former soldier in Afghanistan, criticized the administration for breaking its commitment in a speech to the House of Commons last month.
"We are currently in a ludicrous scenario where those who risked their lives in support of our mission and have been guaranteed safe passage to the UK must put up the effort and go on a house-hunting mission in order to come here since the government has been unable to control ARAP."
According to a study from the British House of Commons Defense Committee, the departure from Afghanistan was "a dark episode in British military history."
Afghan migrants in the UK are being evicted
Afghan refugee families who were relocated from London to Yorkshire earlier this year received an eviction letter from the Home Office lately, ordering them to leave their jobs and schools and return to their homes.
In August 2021, these families were evacuated from Kabul to the UK as part of the ARAP program during Operation Pitting.
"For the avoidance of doubt, if possession is not delivered upon by the notice date, you will be a trespasser, and the secretary of state for the home department shall be at liberty to evict you from the property," read the letter signed by Home Secretary Suella Braverman.
According to Home Office authorities, temporary bridging accommodation or hotel residents may not receive any alternative offers for their housing and may be forced to find their own.
"The current matching procedure will cease to exist on May 2, 2023… "Most people are unlikely to receive an allocation through the new process, and we encourage you to find your own accommodation wherever possible," the letter added.
Even those who surrendered to the Home Office's order, including a soldier, a translator, and a political adviser, stated that they had been looking for homes on their own but had been thwarted by slow bureaucracy within the Home Office and local councils, which prevented them from securing a safe home for their families.
"We've all had issues, whether it was with the guarantor, the deposit, the eligibility of the local authority, or not having a job." "It's made worse by the fact that we've been relocated from London to Yorkshire, leaving jobs and contacts behind," one of the migrants was quoted as saying.
According to Enver Solomon, CEO of the Refugee Council, it is "completely unreasonable to expect Afghan refugees to suddenly leave hotels without providing suitable alternatives when the reality is that finding affordable housing on the market is a real challenge."
"We are extremely concerned about the Home Office's strategy, which is likely to result in Afghans being left homeless and destitute on our streets," he said.
As the situation in Afghanistan worsens under Taliban rule, exacerbated by the US freezing of Afghan assets, the lives of those left behind remain at severe risk.
The UK government has failed to take appropriate steps to protect their safety, and its handling of the case has been criticized by human rights organizations and even British parliamentarians.
Nine Afghan expert groups denounced the British government's resettlement programs as "unjustifiably restrictive" in a parliamentary briefing last year.