Iran (IMNA) - He made the remarks at the opening ceremony of a national barberry festival, which was held in South Khorasan province, eastern Iran, on Thursday, IRNA reported on Friday.
One of the means of generating revenue from agricultural products is through the development of agritourism farms in the country, the official said.
So far, several permits for agritourism farms have been issued in South Khorasan, an area with a lot of potential for this branch of tourism, he noted.
However, despite its diversity of historical, cultural, intangible, and natural tourism, the province has received little attention, he mentioned.
Efforts should be made to promote the region as a tourist destination, while infrastructure development must be prioritized by tourism authorities, he stated.
The national barberry festival was attended by several officials from the tourism and agriculture ministries.
A number of meetings were also organized on the sidelines of the event, which was held in one of the largest barberry gardens in the region.
Agritourism development, solving farmers' issues and water supply for barberry gardens, a main province's souvenir, were discussed during meetings.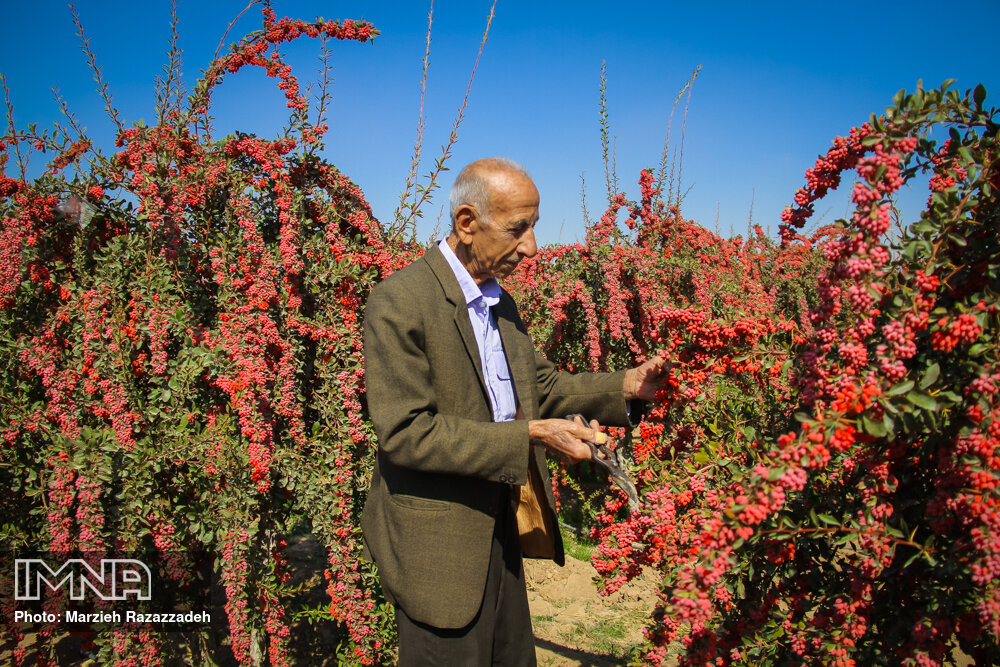 South Khorasan is home to many historical and natural attractions, such as Birjand Castle, Dragon Cave, Furg Citadel, and Polond Desert. It is also known for its famous rugs as well as its saffron and barberry, which are produced in almost all parts of the province.
The province is an explorer's delight–lots to discover yet barely another visitor to be found, even at the most important sights (despite a decent infrastructure of recently paved roads).
There's also a wealth of old mud villages that seem to have been left almost complete, as though to tempt archaeologists.
Agritourism is a relatively new branch of the travel industry in which tourists stay with locals in rural areas. Farm/ranch recreation refers to activities conducted on private agricultural lands, which might include fee-hunting and fishing, overnight stays, educational activities, etc.
Agritourism and nature-tourism enterprises might include outdoor recreation (fishing, hunting, wildlife study, horseback riding), educational experiences (cannery tours, cooking classes, or tea or coffee tasting), entertainment (harvest festivals or barn dances), hospitality services (farm stays, guided tours, or outfitter services), and on-farm direct sales (u-pick operations or roadside stands).
Agritourism is a subset of a larger industry called rural tourism that includes resorts, off-site farmers' markets, non-profit agricultural tours, and other leisure and hospitality businesses that attract visitors to the countryside.
Experts believe that agritourism pays special attention to the production sector, saying "For this reason, agricultural tourism is much more important and practical than other branches of tourism because it creates a new chain and diversity in the field of production and services."
---