The word Yoga is derived from the Sanskrit which cognates with English 'to join, to yoke or to unite'. The practice of Yoga leads to the union of individual consciousness with that of universal consciousness, indicating a perfect balance and harmony between the mind and body.
Iran (IMNA) - Yoga is an ancient physical, mental and also spiritual practice which originated in India. As a means of physical and mental practice, yoga can help people face various dilemmas such as anxiety and depression by boosting both mental and physical health. In this sense, the theme of World Yoga Day 2021 is observed as Yoga for well-being and according to the United Nations, the theme of 2021 yoga day is relevant " for our times in a society still recovering from the impact of the coronavirus disease (Covid-19) pandemic".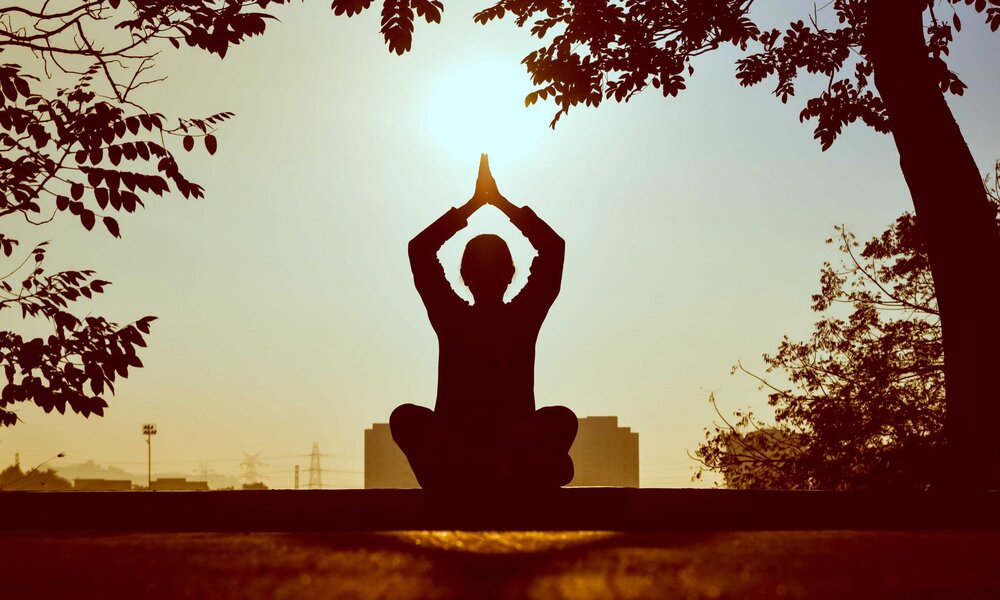 International Yoga Day is marked on 21 June across the globe. For the first time, it was celebrated on 21 June 2015 in order to spread knowledge and awareness about the effects and significance of yoga on people's health and lifestyle. The proposal to celebrate International Day of Yoga on 21 June in the United States was approved by 193 members on 11 December, 2014.
As a matter of fact, this initiative was first proposed by the current Prime Minister of India, Narendra Modi by giving an impactful speech related to yoga on 27 September 2014, In his speech, he suggested the date of 21 June as it is the longest day of the year in the Northern Hemisphere as International Yoga Day,
while stated:
"Yoga is an invaluable gift of India's ancient tradition. It embodies unity of mind and body; thought and action; restraint and fulfillment; harmony between man and nature; a holistic approach to health and well-being. It is not about exercise but to discover the sense of oneness with yourself, the world and the nature. By changing our lifestyle and creating consciousness, it can help in well being. Let us work towards adopting an International Yoga Day."

Yoga helps someone to maintain a balance between the self and the environment and brings a balance between body, soul and mind. Moreovers, Yoga promotes self-healing and self- awareness. In this respect, almost every element of mother nature has been covered in International Yoga Day Logo; the brown leaves symbolises the natural element Earth, the green leaves stands for Nature and its beauty, the blue colour of the human figure symbolises the Water element, the light brightness stands for for the Fire element and the Sun in the background conveys a message on the the source of energy. Accordingly, the International Yoga Logo reflects harmony and peace for humanity, as the essence of Yoga.