Every year, Mount Everest Day is celebrated on May 29 in memory of the first and awe-inspiring summit of Edmund Hillary and Tenzing Norgay with processions and memorial events all over the world.
Iran (IMNA) - Mount Everest is renowned as the Earth's highest mountain above sea level, located at the border between Nepal and China in the Himalayas. Everest is indeed the highest point above sea level, reaching 29,029 feet at its summit.
Over the years, Mount Everest has accumulated various names; its Tibetan name, Qomolangma translates as 'Holy Mother', its Nepal name, Sagarmāthā, means 'the Head in the Great Blue Sky' and English comes from the British Surveyor, Sir George Everest--the eponym of the Mount Everest.
Various expeditions attempted to climb Mount Everest in the 1920s. While several climbers made it close to the summit, Everest was not conquered until 1953 when a New Zealand mountaineer and explorer, Edmund Hillary and also a Tibetan mountaineer, Tenzing Norgay reached the summit of Mount Everest. On May 28, they set out, setting up a camp at 27,900 feet, then Hillary scrambled up a rocky outcrop between the snow and the rock which is now known as the Hillary Step. According to one expedition, the climbing the Hillary step was 'strenuous', but did offer some protection from the elements. These two men reached the summit by late morning on May 29, 1953, becoming the first people to ever set foot at the top of the world.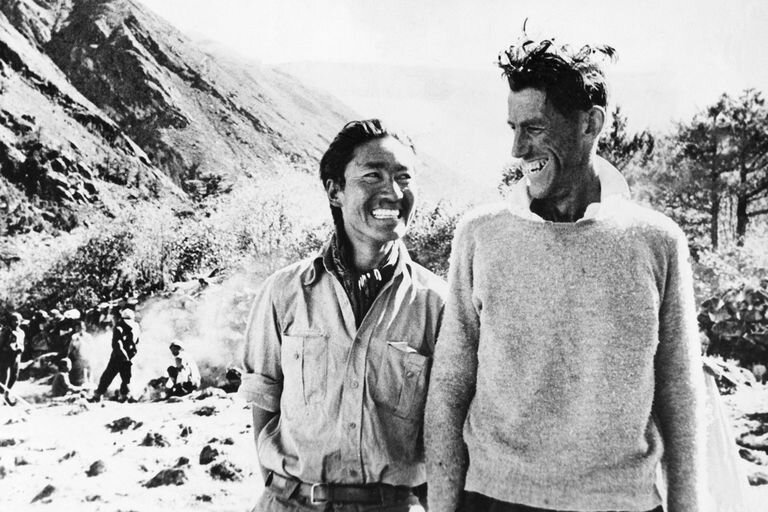 At age 88, in 2008, Hillary passed away and then Nepal founded Mount Everest Day. For this purpose, the date of Hillary and Norgay's summit was chosen as the day to mark and celebrate the occasion. Every year, this day is celebrated in memory of the first summit of Hillary and Norgay with processions and memorial events in the region and all over the world as well.