Iran (IMNA) - Christians celebrate Christmas Day as the anniversary of the birth of Jesus Christ. For two millennia, people around the world have been observing it with traditions and practices that are both religious and secular in nature. Popular customs include exchanging gifts, decorating Christmas trees, attending church, sharing meals with family and friends and, of course, waiting for Santa Claus to arrive. December 25—Christmas Day—has been a federal holiday in the United States since 1870.
In the early years of Christianity, Easter was the main holiday; the birth of Jesus was not celebrated. In the fourth century, church officials decided to institute the birth of Jesus as a holiday. Unfortunately, the Bible does not mention date for his birth (a fact Puritans later pointed out in order to deny the legitimacy of the celebration). Although some evidence suggests that his birth may have occurred in the spring (why would shepherds be herding in the middle of winter?), Pope Julius I chose December 25.
Symbols
The mistletoe is a commonly used Christmas decoration. By tradition, people who meet under a hanging mistletoe are obliged to kiss. Mistletoe has pagan associations. For example, the druids of Gaul regarded mistletoe growing on oak trees as sent from heaven.
Other common decorations associated with Christmas are holly and ivy – both are associated with Pagan festivals as it was customary to decorate with greenery for these festivals.
Images of Santa Claus, also known as Father Christmas, snowmen, reindeer, and candy canes are seen in cards, posters, signs and other printed or marketing material associated with the Christmas celebrations. Images of baby Jesus, the Christmas star, and other symbols associated with the religious meaning of Christmas are also seen during Christmas Eve and Christmas Day.
Christmas Celebrations
Christmas Celebrations Christmas celebrations include spending time with the family, decorating the entire house, inside and out and shopping, for friends and relatives. Spending Christmas with the family is very important. On this day, all family members spend time in baking cookies, making fudge and preparing a big Christmas dinner, with all the trimmings. The children love to see each other and spend the day playing games and sharing their new gifts and toys that Santa Claus brought for each of them.
Everyone feels fortunate to have their family at Christmas time. The year's most celebrated holiday on December 25th is important both for homes and churches worldwide. The meaning for Christmas is to recognize Christ's birth, of which the exact date is not known. The celebration of Christmasincorporates :
Holiday Greenery
Evergreens, the symbol of eternal life, have long been used for Christmas time decorations. The Christmas wreath represents everlasting life and God's endless love for us. Holly is the most known Christmas greenery, and there are several legends about it, one is that Jesus' crown was made of holly, and the holly berries represented his blood.

The Christmas Tree
The Christmas tree is an evergreen trimmed with lights, decorations, and tinsel, is derived from a "paradise tree", or the tree in the Garden of Eden. The use of the Christmas tree began early in the 17th century, in Strasbourg, France, spreading from there through Germany and then into northern Europe.
Santa Claus
The beginning of gift giving during Christmas started from the three wise men, with their three gifts for the Christ child. Since then people have made up different things to tell their children where their Christmas presents came from. The historical Saint Nicholas was known in early Christian legends for saving storm-tossed sailors, standing up for children, and giving gifts to the poor.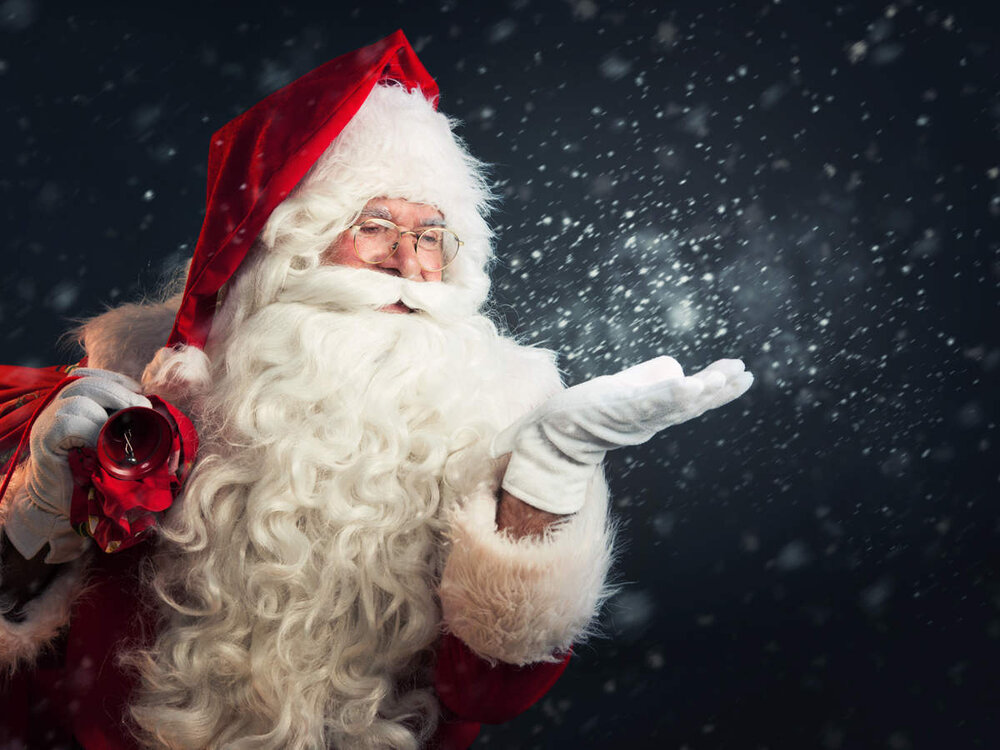 The Christmas Feast
On Christmas day, the year's greatest feast is served. The feast is started off with drinks and music, followed by a procession of the food. Once everyone is seated, the food is served and eaten, after dessert, people drink and dance. Some of the food that are generally served include: beef, meat pies, roasted duck, geese, pigs, plumb porridge, fancy cakes, bowls of wassail, and toast.

Christmas Decorations
Centuries ago, Romans decorated their homes, public buildings, and temples on festive occasions, and we have followed this ancient custom. During Christmas time, store windows, malls, streetlights, and parking lot poles are decorated to celebrate this joyous time filled with shopping, gift giving, and happiness.
Christmas Eve Celebration
The day before Christmas, Christmas eve celebration begins on the evening of December 24. On this day, the Christmas-tree is manifested in its glory; and the Midnight masses is originally celebrated by the Pope towards midnight.
Xmas Day
Christmas day is a holiday shared and celebrated by one and all. It is a day that has an effect on the entire world, causing people to decorate their homes and churches, cut down trees and bring them into their homes, decking them with silver and gold.

The Tradition Of Gifting
The tradition of gifting is the most important custom attached to Christmas. To many people, it is a favorite time of the year involving gift giving, parties and feasting.

Christmas Song
Christmas Songs stand as one of the most important pillars of holiday music. The vast collection of Christmas songs prompt a lot of lovers of Christmas music to fall in love with it.

Christmas Carols
A great way for getting into the Christmas spirit, Christmas carols are one of the greatest charm of this season and exudes a warmth, generosity and good will that is always welcome everywhere.

Christmas Poems
Christmas poems celebrates the traditional as well as the present form of Christmas. Christmas poems impart a deep religious feelings and give a persistent invitation to open our minds and hearts to the mystery of God incarnate.

Christmas Gifts
The exchange of Christmas gifts are a cause for much wild excitement and celebration. Thus, gift giving and merriment fills the holiday season of Christmas.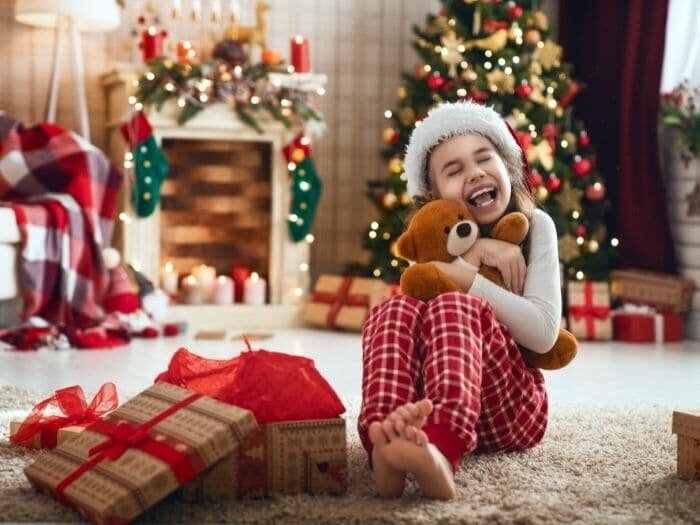 ---
www.history.com
www.christmas-day.org
www.timeanddate.com