Iran (IMNA) - Iran's National Statistical Center has revealed that over 131,000 Iranian girls under 15 years of age got married for the past five years with more than 7,500 cases registered during the summer of 2021.
The records indicated that 791 babies were born to teenage mothers between 10 and 14 in the first half of 1400 SH (from March 21, 2021, until October 8, 2021); at the exact same time, 36,562 infants were born to adolescent mothers aged 15 to 19 years.
Early marriage and motherhood reject the inalienable right to choose with whom and when to get married and start a family for girls; marriage is one of the vital decisions that should be made without any thread.
Young girls who are coerced to early marriage have their childhoods snatched away from them. They are often denied access to education and face a bleak future they are not physically and emotionally willing for, which has a detrimental impact on their health and mental wellness.
Girls ensnared in early marriage are far more likely to be poor, unschooled, having drug addicted parents, and living in areas with wrong fanatical beliefs.
For Sanam, an Afghan refugee girl living in one of Isfahan's deprived neighborhoods, childhood ended way too early when her parents decided to marry her off at the age of 14.
Sanam's father is a building labourer working on construction sites. In the best case scenario, he earns one hundred thousand Tomans (around 4 U.S. dollar ) a day, but most days he returns home empty-handed. Sometimes he is detained by the Iranian police for being an undocumented migrant not eligible for work permits. The family can only afford to eat small meals twice a day; tea and bread in the morning, and if possible, a hot meal in the evening. Their very thin faces with very little flesh covering their bones is irrefutable proof of their conditions.
Sanam's mother peeks at her daughter in a far corner of the room and sighed, "We decided to let her marry to give her a better life, so she could eat healthful food and wear good clothes ".
"One day, a young man of 25 and his family come to our home to propose," Sanam said while shaking her head sorrowfully. "I wish I could go back and had never been married."
"2 weeks after the proposal, the wedding took place. It lasted no more than an hour," her mother blurted.
"There wasn't love or any feelings between us, however, I was thrilled about becoming a bride … the white dress and the ring especially," Sanam told IMNA.
"I thought I would experience a nice life," she added. "Getting pregnant at the age of 15 is not what I expected; I want to back to school rather than preparing myself for mothercrafts."
Sanam is aching for the day when she would be able to continue her education and make her golden dream of becoming a teacher come true.
"The pregnancy has been a struggle for me so far—I suffer from malnutrition. I'm scared to give birth with much travail. My doctor asked me to take some drugs that make me feel more relaxed."
Under-age brides are more likely to experience early childbearing; this increases their risks of pregnancy complications, which can have lasting health effects, or even cause death.
"The social phenomena of early marriage has been recognized as some sort of child abuse as young girls entered into a marriage without life- skills training," Dr. Mahdiye Shademani told IMNA whose studies focus on women's and gender issues.
Article 1041 of Iran's Civil code states that "Marriage is forbidden before the age of majority. Marriage for girls before reaching age 13 and for boys before turning 15 is only allowed by the guardian's permission, with the interests of the subject in mind and by the ruling of a competent court."
"Unfortunately, laws and regulations in Iran do not address the intellectual, psychological and physical maturity of girls and only the father's consent is considered preferable," Shademani added.
Early marriage is associated with a range of devastating consequences for child brides; girls who start a family before the age of 18 have a higher risk of maternal mortality, infant death or pregnancy-related complications.
The babies of young married girls are at higher risk of being underweight and premature. They are also more likely to suffer from malnutrition and stunting throughout childhood.
"Pregnancy under the age of 18 carry extra health risks to the mother as her body is still growing, and pregnancy may lead to stunted growth," Farzaneh Zarean, obstetrician-gynecologists, said regarding the risks of teenage pregnancy.
"The possibility of pregnancy preeclampsia and premature birth increases in teenage mothers. Pregnant teens need vitamins and minerals, especially calcium supplements. Bone accrual won't be completed before 18, so the pregnant teenagers may suffer from osteoporosis," she added.
Child marriage considerably damages girls' social wellbeing, ending their education, putting them at risk of early pregnancy and its many complications, increasing their risk of rape and gender-based violence, psychological trauma and social alienation. It also entangles girls, and their families, in an intergenerational cycle of poverty.
"Suicidal ideation, prostitution, illicit relationship and addiction are some of the social fallouts of early marriage which can destroy the future of a child," Amanollah Gharayi Moghadami, a sociologist told IMNA on early marriage.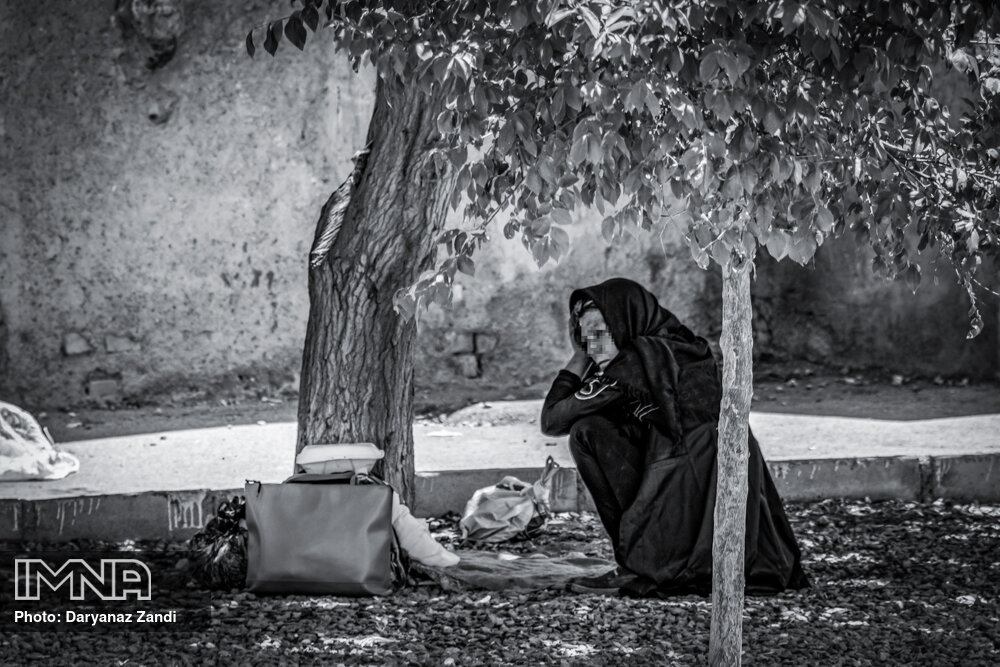 "Child marriage in Iran remains a cultural phenomenon that involves rural population traditions practiced in a local society; Sistan and Baluchistan, South Khorasan, Khuzestan and Kurdistan are Iranian provinces in which early marriages are being reported more," he continued.
"In child marriage, more often than not, a younger girl is married to an older man. It is a kind of sexual exploitation carried out as a substitute for money to offset debts; this is the worst type of psychological and sexual harassment imposed to girls," Gharayi Moghadami stressed.
International Human Rights Organizations and anti-discrimination institutions draw attention to ending child marriage through legislation. They also call for heavy sentences against contravention of the law and violence against women.
Inform and educate parents about the devastating consequences of early marriage could influence their false attitudes and beliefs. Some parents are not conscious of the disastrous sequel of forced marriage. Many marry off their daughters simply because early marriage is the single option they know.
Setting a national policy for the integration of women in economic, social, cultural and political development approaches would bring positive outcomes. Providing employment opportunities for deprived families, especially in rural and distant areas, is a clever solution to reduce poverty and inequality.
Encouraging girls to attend schools and empowering them will benefit entire communities. Creating strategic initiatives and launching programs promoting functional literacy will help people in developing countries understand the dangers of practicing wrong traditions like child marriage.