Isfahan (IMNA) – "The ritual of Nakhl-Grdani (a religious mourning ritual performed on the days of Muharram for commemorating the death of Imam Hossein Ibn-Ali) carries out on the 16th day of Muharram with the presence of people of Niyasar, this mourning commemoration is the most magnificent ritual that is held every year with the participation of many mourners of Aba Abdullah Al-Hossein," Ali Abolfazli said.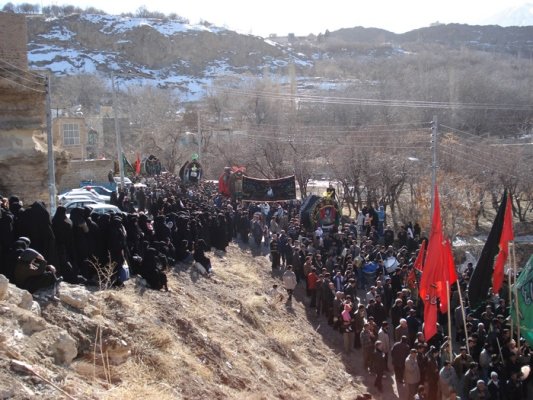 "In this ritual, townspeople carry five Nakhls on their shoulders and move them in the certain old paths in Niyasar city according to the ancient tradition in the form of glory funeral by observing the order and dignity of Nakhls, each of these Nakhls is a coffin that resembling the martyrs funeral at Karbala," he added. "The mourners move the four Nakhls that are joined to each other in a path ending up to Jameh mosque of Niyasar," he continued.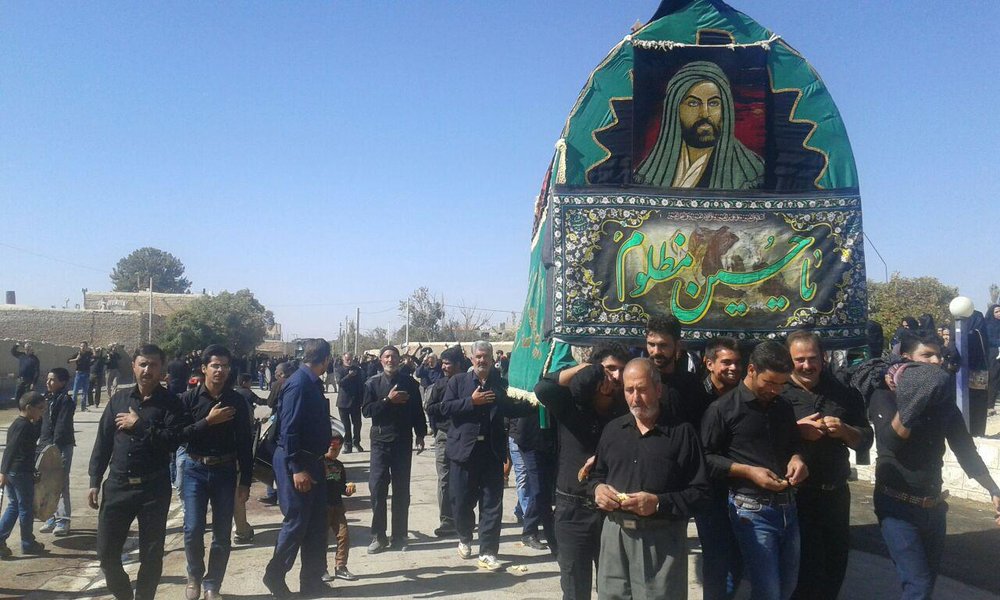 "In fact, the most important characteristics of this ritual is the respect, social discipline, unity, empathy, religion and spirituality that are integrated with the beliefs of people in Niyasar, and also it creates a strong historical-religious gravity, so that many enthusiasts from around the city and even other cities come to visit this valuable spiritual heritage every year," he noted. This cultural event is registered in the intangible cultural heritage list of the country on February 28, 2017, with the number of 1529.