Fariba Khatabakhsh continued: "Protecting and stabilizing the remaining layers holding the decorations is being implemented following the find."
She added: "The find took place by the group working for the Imam Khomeini Research Center."
The Ali Qapu Ivan has 18 columns which have undergone extensive renovations in recent years.
Ali Qapu Palace is one of the most important buildings and exquisite architectures of Isfahan. The Palace is in fact the entrance to the Safavid seat of government, located in the western wing of Nagsh-e Jahan (Imam) Square, opposite Sheikh Lotfollah Mosque. It stands 48 meters tall on six floors reachable with a spiral staircase.
A reason why the magnificent Palace became an exquisite Safavid era building is the works of Reza Abbasi, a famous miniaturist of the Safavid era.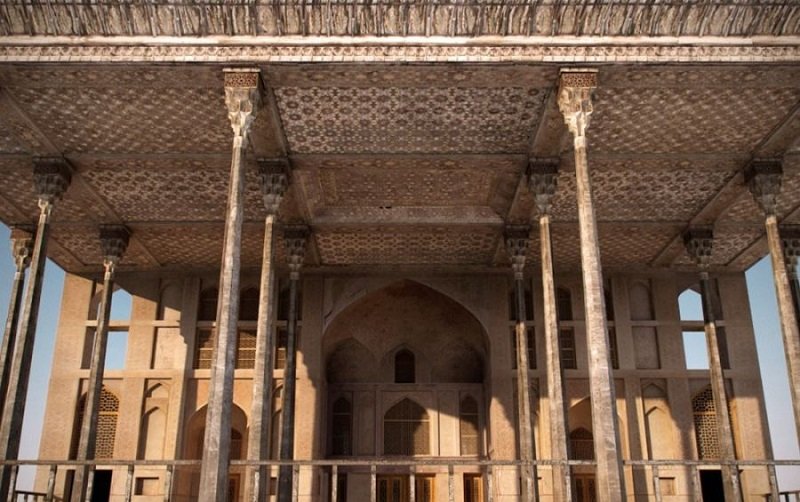 The fantastic music and acoustics room is located on the top floor, where the walls and ceilings are cut to fit jars and decorative objects.
The Ali Qapu Palace Museum was registered under number 104 in 1931. It is situated in the Imam Square complex in Isfahan and became a Unesco registered site as part of the complex under no 115 in 1979.
Source: PERSIA DIGEST