The press team of the 30th ICFF started their work on bicycles on Friday morning, June 30, IMNA quoted from the information center of the ICFF.
The bicycles were all in blue with signs of Isfahan municipality as well as flags of the festival attached on them.
The children and young adults rode all the way from the historical Khajou Bridge to Si-o-Se-Pol Bridge under the title of biking campaign for the 30th ICFF.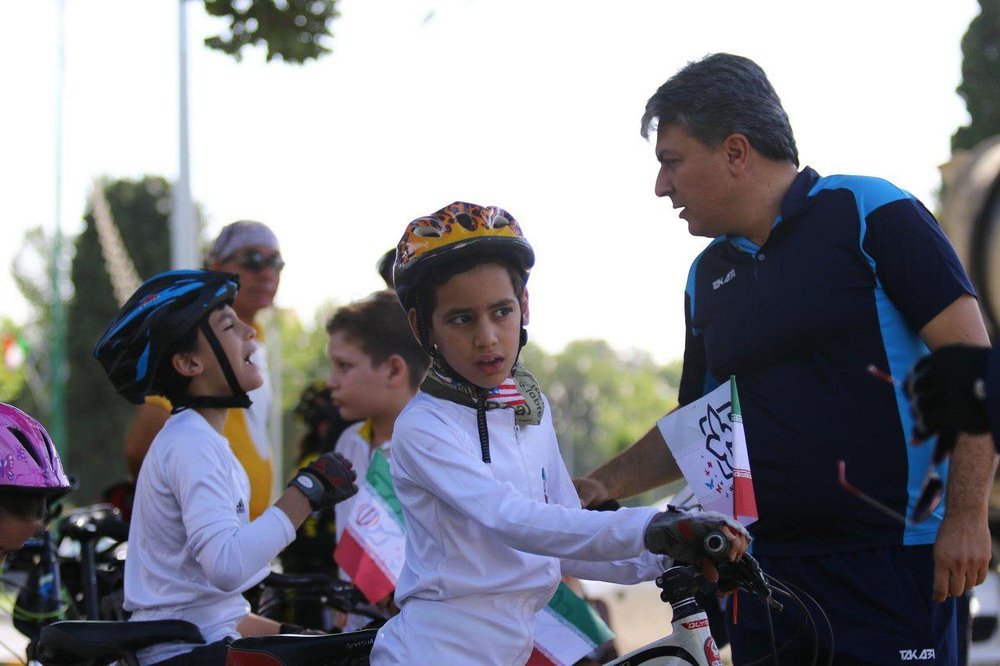 Teenage journalists start their work
Among the remarkable points of today campaign was the young reporters interviewing the people and teenagers at their own ages on streets and asking their viewpoints on the festival and necessity of bike riding in the city.
The youngsters took this opportunity to make reports on their first day of official work.
A cultural group of bikers named "Taha" also joined the campaign and sang along a song on the occasion of the martyrdom anniversary of Ayatollah Beheshti and the week of Judiciary branch.
It is worthy of noting that the mayor of Isfahan, Mehdi Jamali Nejad, attended the opening ceremony of the 30th ICFF and invited all the children and youth of Isfahan to take part in the bike riding campaign.